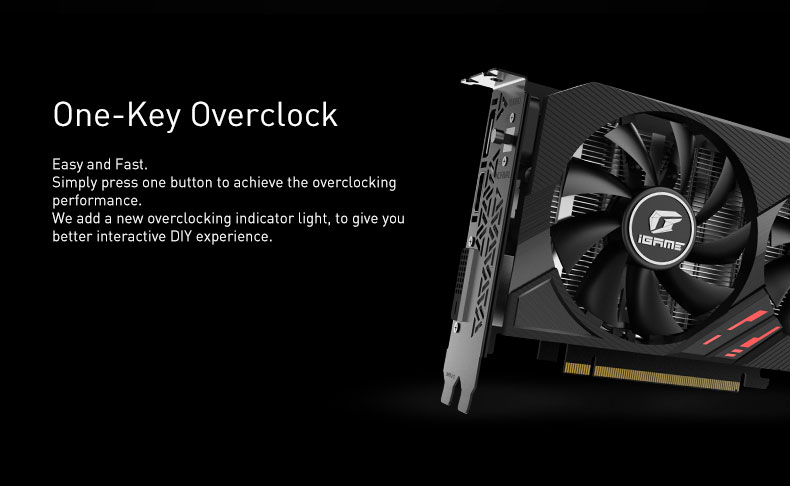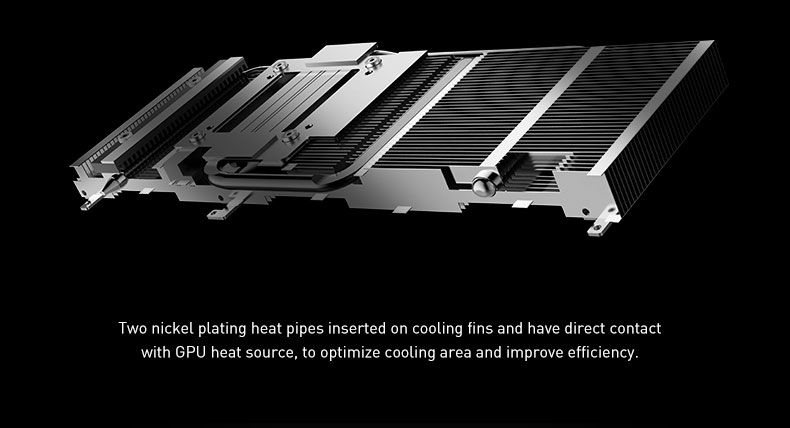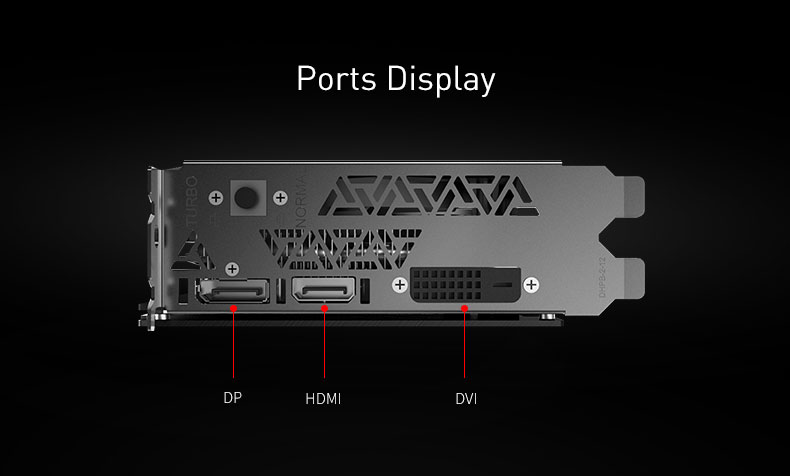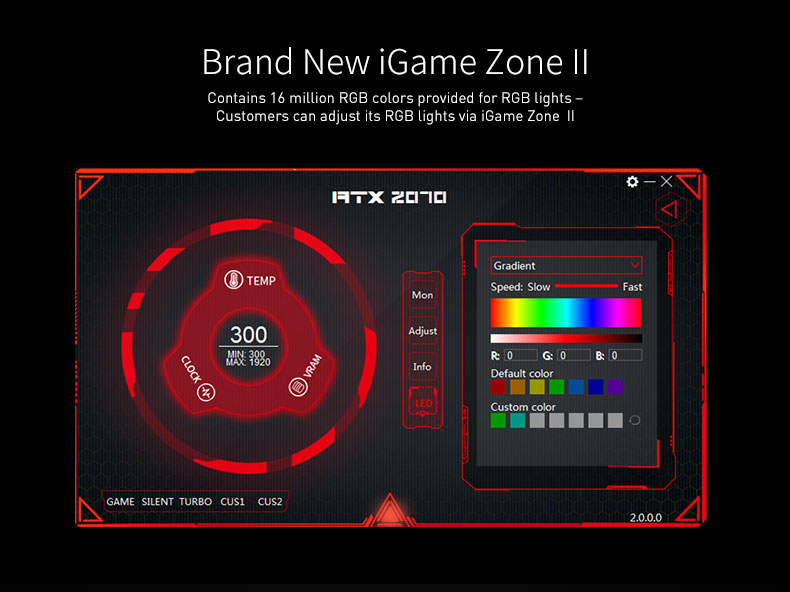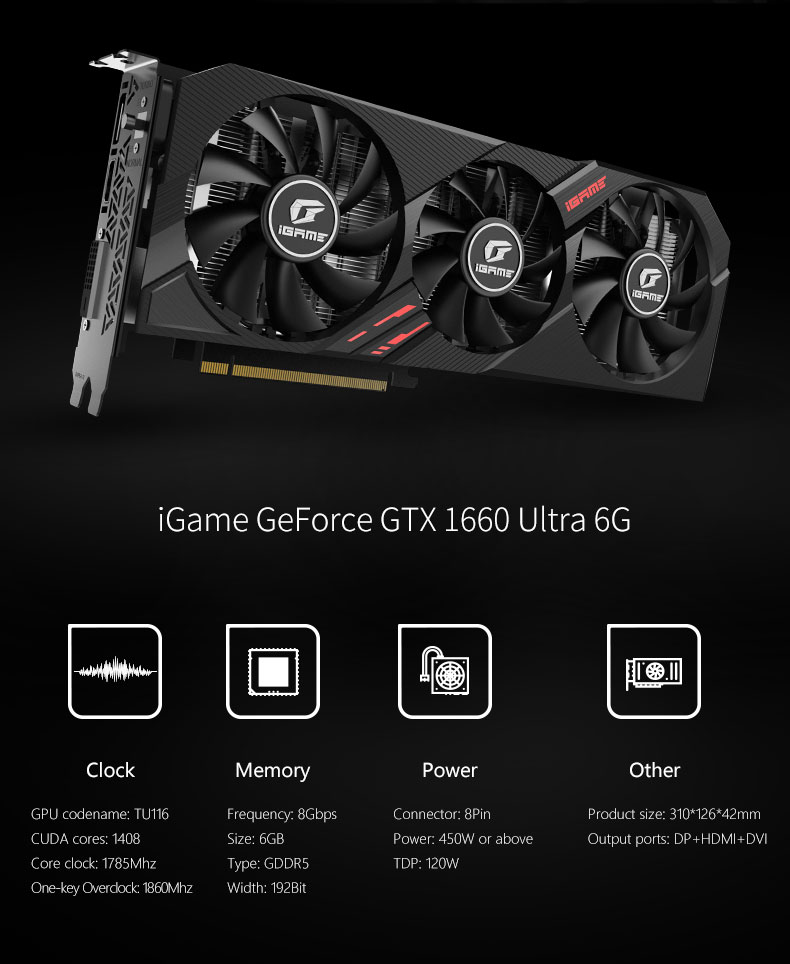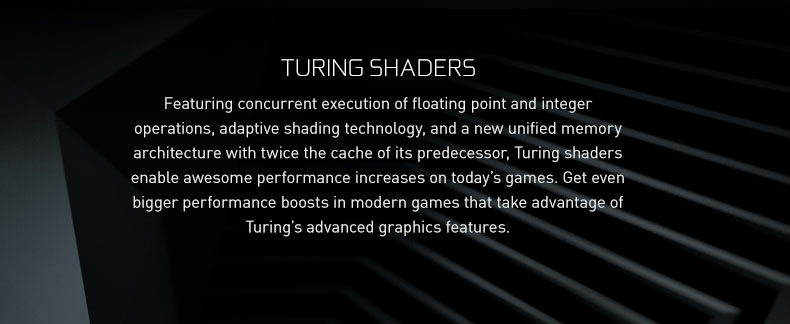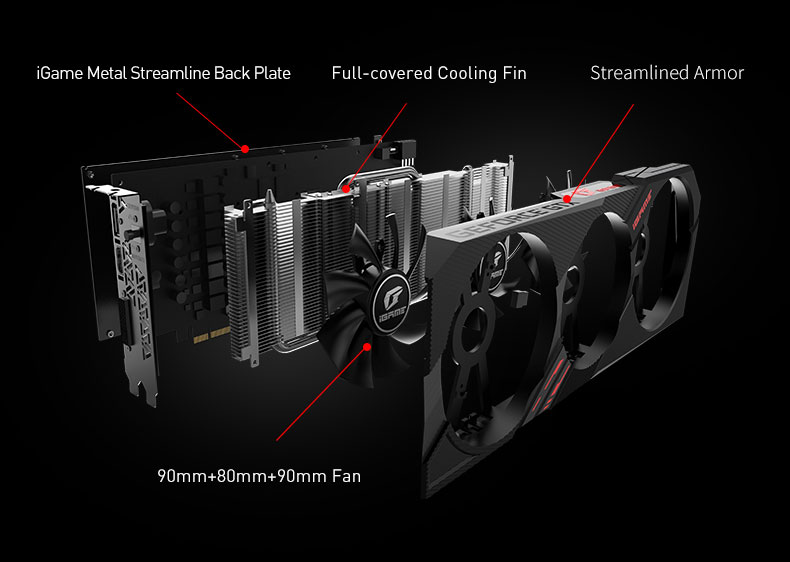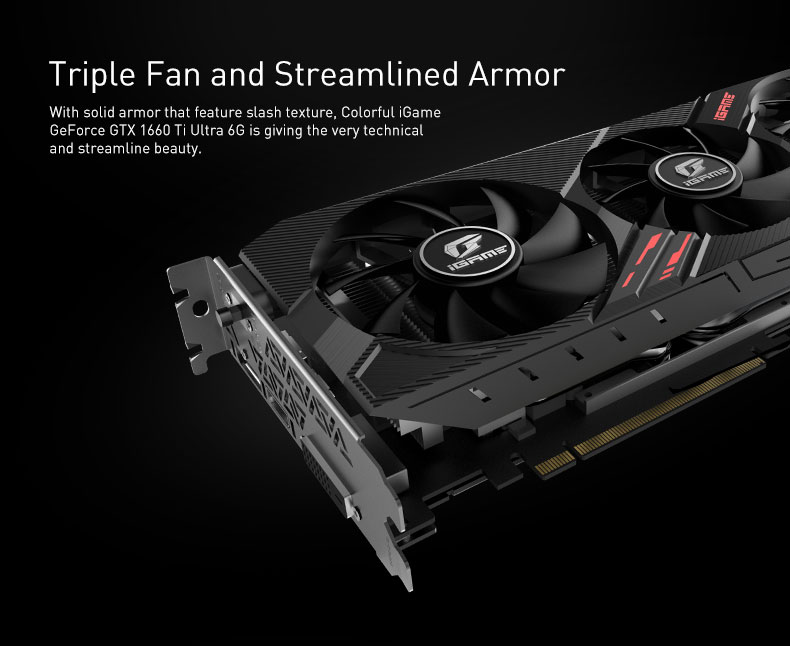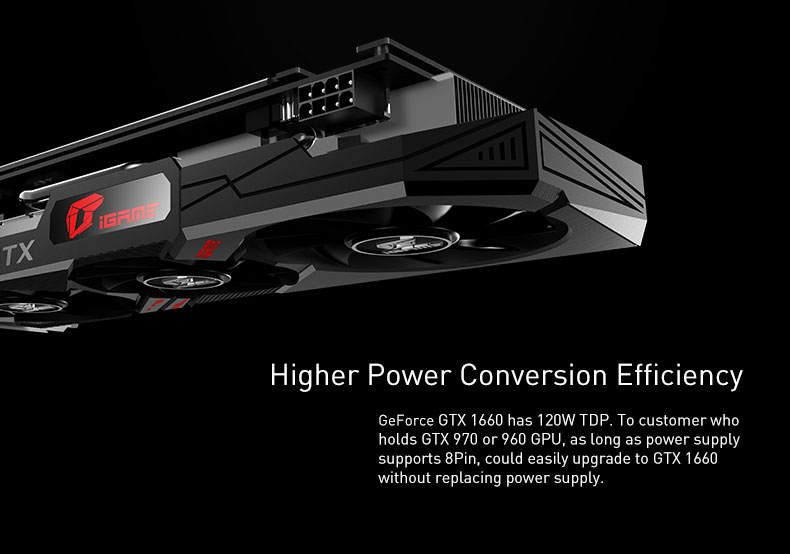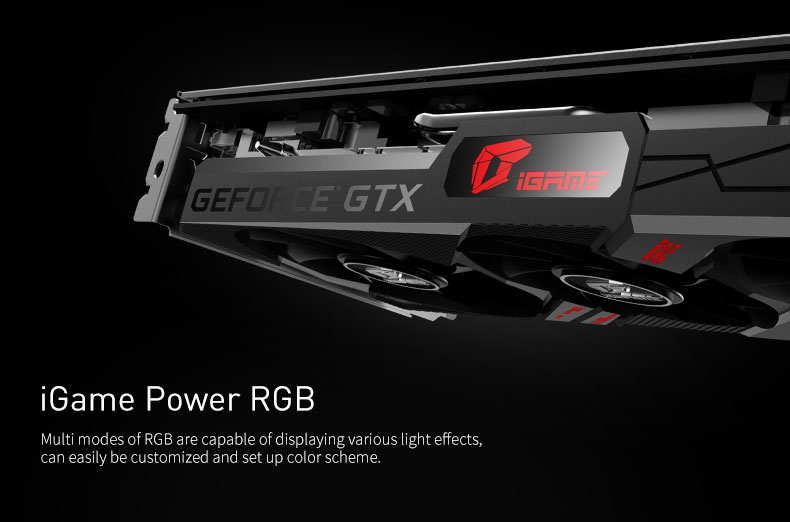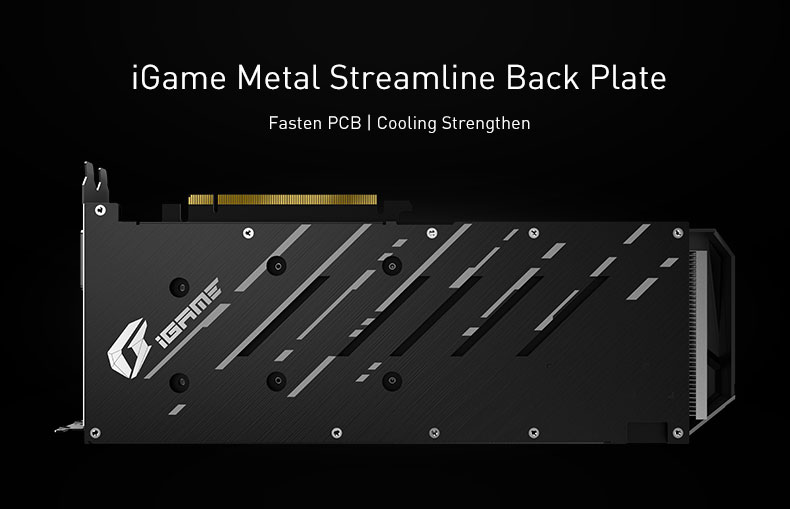 Shipping: DHL 7-14 Days.
Features:
Turing Shader
Turing shader supports point and integer arithmetic concurrent execution. By adopting self-adaption shader technology and new integrated memory architecture, it boasts surprising performance improvement in the current games. Benefiting by Turing architecture, amazing performance can be gained in games requiring higher needs.
Technology Power Armour
The customized Technology Power Armour represents the strong esports power and spirit in the gaming battlefield.
Multi-mode RGB
Multi modes of RGB are capable of displaying various light effects, can easily be customized and set up the color scheme.
Brand New iGame Zone 2
Contains 16 million RGB colors provided for RGB lights-Customers can adjust its RGB lights via iGame Zone 2.
iGame Metal Streamline Back Plate
One-Key Overclock
Easy and Fast.
Simply press one button to achieve the overclocking performance.
add a new overlocking indicator light, to give you a better interactive DIY experience.
Big-area Cooling Fin
Two nickel-plating heat pipes optimize area heat-transfer and improve thermal efficiency.
Better Power Conversion Efficiency
The TDP of GeForce GTX 1660 is only 120W. For users using old GPU (such GeForce GTX 970 or GeForce GTX 960), they can upgrade easily to GeForce GTX 1660 with 8pin graphics card power cable provided. No need to change the power supply.
Optimal Choice For High-Performance PC Platform
GeForce GTX 1660 combines performance, design, and energy-efficiency together, which makes it an ideal choice for high-performance PC platform. With G-SYNC displayer, it provides game player fluent and low input latency. Game platform based on GeForce GTX 1660 + G-sync displayer provides great power for PUBG game.
Professional Live Performance
It has excellent performance and picture quality when doing live streaming. The hardware encoder efficiency of GeForce GTX 1660 graphics card series is 15% superior than last. It also optimized targeting Open Broadcaster Software.